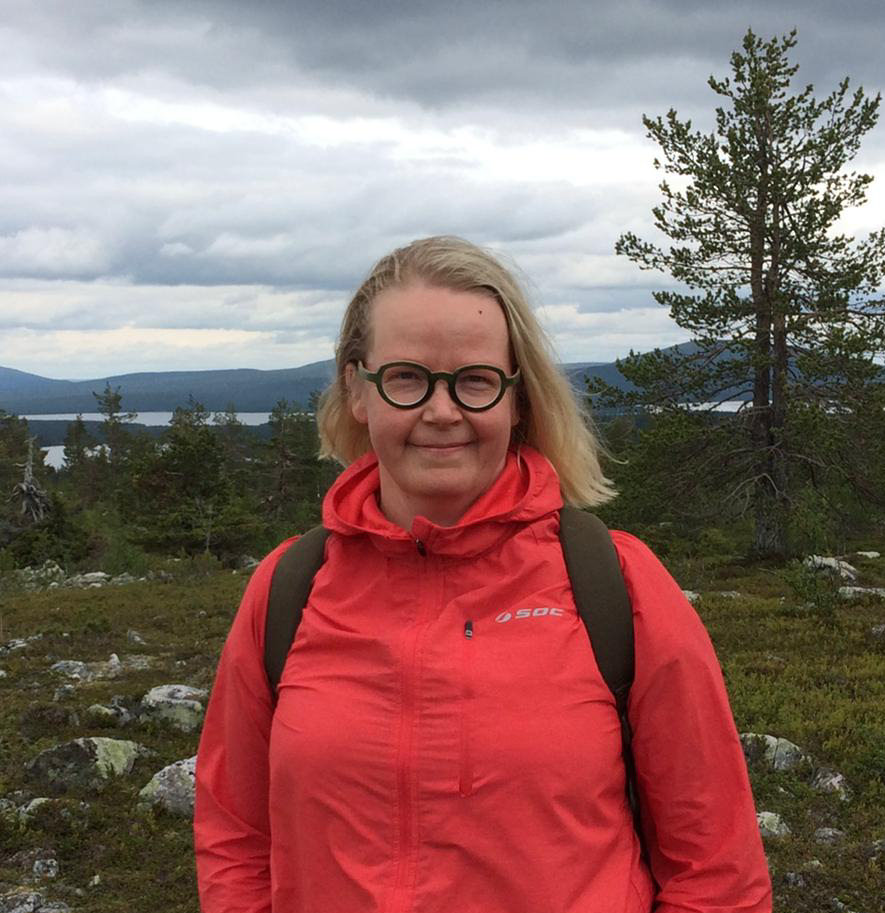 Green-Superhero-Intendent
AIMING FOR THE TOP QUALITY
I am Eeva, Navico's own green SuperHeroIntendent. Yes, you got it right. Superintendent by the grace of clients and colleagues. A nickname title given by constructors who tried to bargain of green area requirements at E18 Hamina – Vaalimaa highway construction sites. It all comes from my own personality and values. I respect and value green environments and nature to the smallest details. Try to disrespect that, I dare you. The other side of me likes to challenge and innovate focusing on the big picture. It is like Ying and Yang in one package. As the CEO these sides battle day after day. Most of the time I manage to keep the balance. Professionally things close to my hearth are landscape and environment planning, wellbeing of the citizens, liveable cities and rural areas.
THE MOST MEMORABLE PROJECTS
I am proud of my legacy in many parks, suburbs and yards. I fondly think of Oulu (in 2005), Vaasa (in 2008) and Pori Hausing Fairs (2009) related planning projects. Typically Housing Fair projects allow to focus on new innovative ideas and solutions with rapid realization. Also all challenging planning projects such as green roof top yards, plans for waterfront destinations and projects in Lapland near Nature Preservation areas are truly memorable ones. When it comes down to single yards, all the plans that allow combining creative madness and better environment motivates me. In Oulun Artesaani real estate it can be seen in the shape of an environmental piece of art called "Colorflow". There many more, but this one is my favorite one. All the projects in Finnish Lapland have been close to my hearth, since I am originally from Lapland and being able to combine all the things that matter to me the most (nature, wilderness scenery, innovative ideas, better environment, hiking) in my work has been fully rewarding.
Besides Navico projects I get to express myself on private yards through my own company. In these projects it is nice every now and then to listen to people and concentrate on personal characteristics and wishes and let them to be seen in my plans. Besides actual planning projects, my enthusiastic mind and the love for details have taken me into the world of city organization developments projects. We develop processes, procurement operations and documents. Listening to civil servants, politicians and citizens and finding the best possible solutions is always refreshing and eye-opening.
HOW TO IMPROVE?
I have uttermost respect for old things that have history and a story. Traditions fascinate me. On my spare time that makes sense, but in my work, it is a threat for becoming a relic. Therefore, I constantly seek for new ways to improve my working methods and manners. To find a right technique to replace my Copiv -pencils, to find the right combination as CEO that fits me – wherever I find myself being stuck on old habits. It requires courage to let go and adapt new things in your life. At the same time I am learning to master my enthusiastic mind. It is great to have 10 superb ideas, but even better to get two of them going and to get finished.