We can do almost anything, but in few areas of expertise, we are among the best ones in the world. If not the best. Check out our fields of expertise and get to know some of our key references better by clicking the project titles. We have RALA Certification which is based on ISO 9001:2008 standard.
City process development
We are deep in cities' structures and processes. We know how the cities operate and what it takes to navigate in the rough seas of local politics, decision making, civil servants and citizens. We help our clients to develop their processes and operations to reach the strategic targets in a sustainable way. No one does this better than us.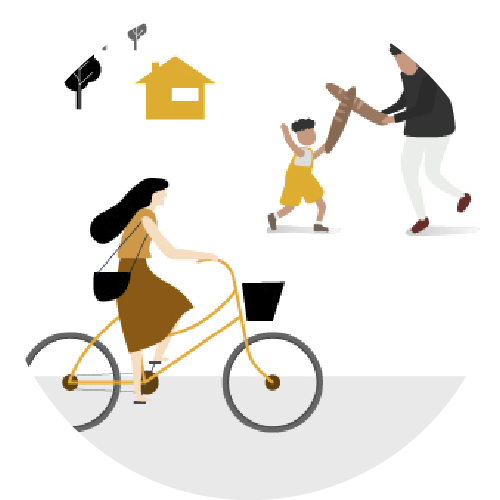 Liveable environments
Liveable and active regions, cities, villages and neighbourhoods are close to our hearts. Nothing old fashion kind of crap, but innovative, inspirational, active, healthy and social environments. That fascinates us.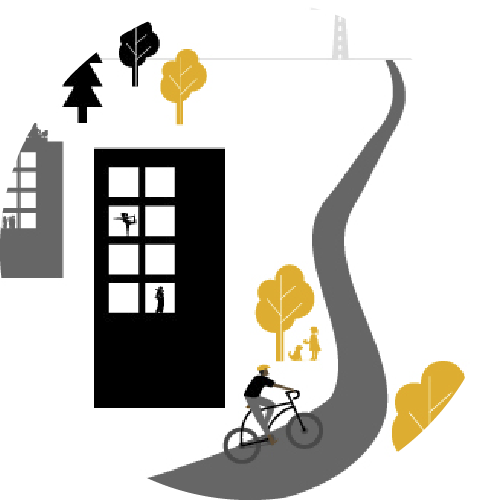 Active transportation
It is hard to find a more dedicated and capable team to boost your city than us. If not impossible. We will make the wheels turn and we will rock your city. We operate globally from Vancouver to Irkutsk.
The world is changing. The life has changed a lot. What worked 20 years ago, won't probably work today. World is full of cities that operate "the old school way". We are on the pulse of the cities. We know how to change city processes and how to have a positive impact on citizen's every day's life and wellbeing.
Selected 10 references:

City of Kajaani infrastructure and sports department's service and procurement strategy, 2020-2021
Kauhajoki city service structure development plan, 2020-2021
Development of regional contract model for the city of Nokia, 2019
Development plan for Kuopio city construction and maintenance operations, 2019-2020
Tampere Infra (public utility) interface research, City of Tampere 2018-2019
City of Nokia depot development plan, 2018
City of Nurmijärvi central depot development plan, 2018
Facilitating the outsourcing process of city of Järvenpää maintenance operations, 2017-2018
Facilitating the road map for sustainable cities in four Finnish cities, Finnish Innovation Fund / Broad Scope Consulting, 2015
Development of small and middle-sized infrastructure building and maintenance companies in Northern Finland, Infra ry. 2014
Check all references from this field of expertise from this brochure (in Finnish only).
Every nation, city, municipality and village aim to be a liveable and an attractive one. This is our cup of tea! We plan and execute to make it happen. We are involved from the top level all the way to supervise maintenance operations. This shows in our expertise and in our work.
Selected 10 references:

Winter strategy and winter maintenance plan for Savilahti city area, City of Kuopio, 2019
Rovaniemen Kinos 2 real estate greenspace plan, Lehto Asunnot Oy, 2019
Jalohaukantie street environment plan, Arkkitehdit M3, 2019
Virkakatu 3 environment plan, LUO Arkkitehdit, 2019
Train station house environment plan, Rakennusteho, 2018
Knuutilankangas school yard renovation plan, Kanttia2/Oulun kaupunki, 2018
Nokkala school scenery survey, PAVE Arkkitehdit, 2018
Sikla daycare centre ja elderly home environment plans / Porvoo KEVA, SiklaTilat, 2018
Varjakka sauna environment and traffic plan, Kanttia2, 2018
Välivainio area plan update, environment plan, PohjolaRakennus, 2018
ARE YOU READY! To meet our kick-ass wellbeing engineers? These dudes, Timo and Pekka, have been around the globe trying to activate leaders and citizens. They are up to anything. They can change the mindset of politicians, arrange events, campaigns and competitions, make kick-ass videos and media productions, plan active environments and cities, give inspiring lectures, conduct wellbeing test and be even your personal trainers. Let's make your world (rock'n') roll!
Check our reference brochure concerning our cycling & MTB projects from here.